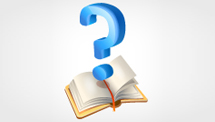 Located in Pune, India, IQ Microsystems offers bespoke Mobile Application Development, Web Application Development, Web Designing, Open Source Development, SEO and Internet Marketing, and Mobile Design services to clients of various verticals. We offer best of solutions to your queries with value added services.
IQ Microsystems serves clients from various sectors like travel, medical, industry, real estate, e-commerce, telecommunications, education, health care and others.
With a team of experts, technical knowhow, and latest market trends and by knowing the business needs of the clients, we aim to serve best possible value based solutions. We aim to offer timely, budget friendly and quality services to meet the client's needs of promotion of self business on smart phones like Androids, iPhones, Windows phones and BlackBerry.
We work with specialized team of:
Mobile application developers
Programmers and developers
Web designers
SEO and internet marketing experts
Business process outsourcing experts and others
We expertise in technology, budget and quality friendly Mobile Application Development services with respect to:
iPhone Application Development
iPad Application Development
Windows Application Development
Android Application Development
BlackBerry Application Development
IQ Microsystems assures you:
Flexible environment to work with
Motivated and skilful team to take care of your projects of any kind
Honesty in using latest technology for development of your mobile applications
Quality maintenance and management of projects
Commitment to value added services
Respect to any small or big project
By keeping in mind our 5D module of Discuss, Design, Develop, Deploy and Delivery, IQ Microsystems offer bespoke services that suit the needs of clients.