About us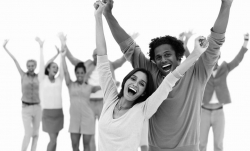 IQ Microsystems is one of the leading sources of Mobile Application Development, Open Source Customizations, corporate Web Development, Web Application, SEO and Internet Marketing, Business Support and Services.
Established as a web venture in the year 2010, IQ Microsystems has a big team of mobile application developers, architects, graphic designers, software developers, web developers within the organization. Based in Pune, India, IQ Microsystems is a growing firm having undertaken different mobile and web projects of clients from varied industries across Asia-Pacific, America and Europe.
We have engineered a 5D business model (Discuss, Design, Develop, Deploy and Delivery) which guarantees delivery of projects on time and most importantly on budget that suits the pockets of clients.
We specialize in mobile application development services like iPhone Application Development, iPad Application Development, Android Application Development, BlackBerry Application Development, Mobile Application Development, Windows Mobile Application Development and Website Designing as per clients needs. We use fastest and advanced mobile application development technology platforms to design the applications that clients need.
We at IQ Microsystems also welcome Open Source Development projects with respect to PHP Development, Wordpress, Joomla, osCommerce, Magneto and ZenCart Development.
IQ Microsystems, houses a specialised team of dedicated professionals offering best of Mobile Application Development services for Smartphone.