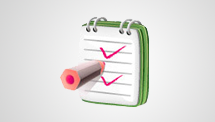 Filling out different forms is the need of any business so as to record the database and information as required. As a business owner you might need to record information regarding the clients, insurance, products, surveys, rental and many others. The kinds of forms you require to fill out on daily basis differ and depend on the kind of business or industry you work as. There might be different form filling requirements for different businesses like Transport, Technology, Telecommunication, Food, Medical, Health Care, Insurance, Retail, Real Estate or any other. If you are a business owner, small scale or big scale, if you require top class Form Data Entry services, you can be with us, at IQ Microsystems. You are at the right place!
For your Form Data Entry needs, there is no need to search any further! Be with IQ Microsystems and avail best of form filling tools from best professional team. We have been serving clients of many industries and kinds with our best of Mobile Website Development, Data Entry, Mobile Website, Mobile Application Development and SEO services. We are a Pune based service provider, specialised in to Mobile Application Development as well as Data Entry needs of all kinds. If in your android, iPad, iPhone, BlackBerry or any other smart phone, if you wish to install a form data entry management application so as to take better care of your business clients you are the right place.
With IQ Microsystems you can avail best of Form Data Entry services related to
Online forms
Offline forms
Rental forms
Tax forms
Product registration forms
Medical claims forms
Insurance claims forms
Survey and questionnaires
Client information forms
Patient records forms
Data mining and data extraction
Any legal documentation
Receipt forms
Invoice forms
Billing forms
IQ Microsystems offer a 24/7 client support. With safe and secure, flexible and cost effective form filling solutions from us you can take your business one step ahead for sure! Count on us for a professional form filling service. Whether you wish to manage the business on your smart phone or through the business website, filling out forms might be your routine. To receive a flexible enough form data entry tool on your smart phones you can be here with us.  
IQ Microsystems work with a team of experts who understand your business requirements and offer suitable solutions with best returns on investments. We help you expand your business foundation!