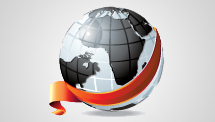 IQ Microsystems is amongst leading service providers dedicated in to corporate Mobile Application Development, Web Application Development, Android Application Development, Web Development and other IT services. With a development office in Pune, India, we are established as a web venture in the year 2010 with an expert team of architects, designers, mobile application developers, software developers, web developers and graphic designers within the organization. We are a growing organization having undertaken various web projects for the clients from differing industries all across Asia-Pacific, Europe and America.
Our 5D business model of Discuss, Design, Develop, Deploy and Delivery, always puts us in a customer preferred status. With a team of experts and wealth of experience in differing verticals, our growing set of services and portfolio has lived up-to the reputation. By obeying the process guidelines we assure our clients to offer quality applications as per their requirements. With this we meet appropriate standards of financial viability as well as procedures of IT industry development.
IQ Microsystems is one of the fast accelerating Mobile Application Development and Web Application Development service providers. With us you can be assured of affordable and scalable custom made applications to suit your business promotions on websites and on the smart phones. For any kind of mobile application development services for your smart phones, we are a one stop shop to depend on!
If you wish to quickly design an application for your BlackBerry, Android, iPhone or Windows phone and advertise your business in a few clicks of your fingers through error-free mobile applications, IQ Microsystems can surely serve you the best solution. With a wide spread client base, we have spread our services and mobile application development solutions from national level to international level in quick time.
Experts from our end can easily take care to design, develop, install and implement a custom made application for your websites on your mobiles by using latest quality software, technology and solutions. No matter how small or big, simple or complex, short term or long term your business requirements are, we can handle them all. With an experienced team of mobile application developers, web developers, programmers and web solutions, we assure perfect business support for every client.
With IQ Microsystems you can:
Pull up more profits
Target higher productivity
Improve the level of quality
Improve business value
Measure and improve business performance
Simply let us know your business application development and mobile application development requirements and we will deliver you quality services and brand value.