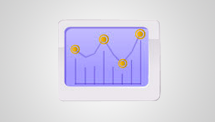 Is your website not able to bring along the amount of business that you had planned to? Are you not able to meet the expected profits and sales? Do you think it is just because of the site? If the business website is failing to deliver the expected results, sales and profits and if you are not able to use your business site properly you need to upgrade it. For checking the site and measuring the success within you need to carry out Website Audit & Analysis. IQ Microsystems offer specialized and effective Website Audit & Analysis services. Now stop worrying about the output from your site. Be with us and upgrade the site if it is not up to the mark!
If there is something that is holding the site from delivering what it requires, you need to conduct an audit and analysis procedure to make improvements. For this, you can depend on us! IQ Microsystems use the best of Website Audit & Analysis procedures to analyze your site from every aspect and make necessary improvements.
Some of the common areas that we analyze and audit for making improvements possible are:
Online promotions
Site design, content, ads, images
Offline promotions
Focus on requirements of the clients that visit your sites and making the site presentable accordingly
IQ Microsystems has been in business since long time and we specialize in Mobile Application Development services. If you deal in business through your smart phones and if you wish to conduct Website Audit & Analysis for your Mobile Websites, you can count on us.
Our Website Audit & Analysis procedures include
Technical analysis- to test the technical issues that might stop your site from performing
Content analysis- to check the outdated content and upgrade as per current needs or add content regarding your newly introduced products
Business Strategy- to check out your business goals and see to it whether the site is designed accordingly
Promotion analysis- to put in to practice the internet marketing and other promotional activities to promote your business online
Action plan- in this stage we summarize the analysis and make changes in the sites so as to improve it from every perspective
IQ Microsystems assists and assures you to have the best of Website Audit & Analysis procedures in to practice to upgrade your business site or Mobile Sites.
Be with us and let your business site deliver the amount of profits and success as you have planned for!