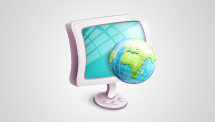 Web programming provides you with the facility of interactive functionality between the user and your website . Web programming gives you dynamic solutions, database integration, e-commerce databases, a chat room, forums, so that you can update the information on your web site using a simple interface administration panel.
One can find many inexpensive website developing options available in the market. It is difficult to hunt for the best. It is a difficult task to find for a team who can take the responsibility for developing a website that suits your requirements. So how can you get a developer who offers you with the right balance of technical expertise and value information?
Your search for the right developers ends here at IQ Microsystems. We have developers with excellent web peogramming skills to develop solutions for any business of any budget. Our developers have unique skills to reduce complex processes into simple interface solutions, which will give you more traffic from day one and also save your time in the lowest possible prices.
What is web development?
Any activity which develops a website for World Wide Web or an internet is termed as Web development which includes web design, e-commerce business development, client-side/server-side scripting and web server configuration. However, when asked to web professionals, "web development" usually refers only to the non-aesthetic aspects of developing web sites, e.g. writing markup and coding. Web development ranges from developing a plain text page simple static's to the most complex web-based internet applications, social network or electronic businesses services.
We offer the following website design services: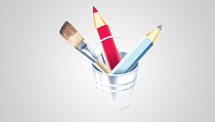 Our experience, better skills and interest in custom database development and custom web programming will benefit you for your business application development project.
Details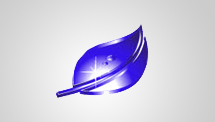 IQ Microsystems provides website maintenance services.
Details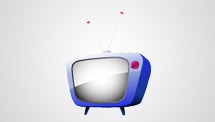 IQ Microsystems offers original web-based e-commerce software to companies that sell products online.
Details
What is difference between a static website and a database driven interactive website? What are static and dynamic websites?
Websites developed for the mere informational purpose are called as static websites. These websites are used by companies which are just started or business nature who don't have any necessity to set up an interactive website. We wish to interact with those companies whose target audiences are internet freaks through our interactive websites. These interactive websites with database can store the business information and all other data that is published on your website.
Following chart shows the nature of content and features, most of the static and dynamic websites have:
| Details | Static Website | Dynamic Website |
| --- | --- | --- |
| Company information | Yes | Yes |
| Number of web pages | Mostly less than 20 | Mostly More than 10 |
| Contact forms | Yes | Yes |
| Contacts/Lead Management System | No | Yes |
| Forums | No | Yes |
| User registration | No | Yes |
| Search with in website content | No | Yes |
| Content Management System | No | Yes |
| Online shop? | No | Yes |
| Facility to interact with other fellow users on the website? | Yes – using some 3rd party service | Yes |
Advantages of static websites
Faster and needs low price to develop.
Hosting is much cheaper.
Disadvantages of static websites
Knowledge HTML/CSS/Photoshop etc is necessary update your websites or the webmasters need to hire a website designing personnel for its maintenance .
As Static websites are not interactive - visitors can not search within the website or interact with website owners
On the other hand Dynamic/Interactive web sites can initially cost you more but the advantages are multiple. First and most important advantage is, website owners can update Dynamic websites with little or no knowledge of HTML/CSS or any design tool. They can add new content to their site very easily. For example, any events and news can be posted to the site through a simple browser interface. Another major reason for developing Dynamic websites is, as it is interactive, it gives better and pleasant experience to the website visitors. Examples of interactive website features are : content management system(CMS), e-commerce system, , search information based on specific criteria, bulletin / discussion boards ability for users to upload files and documents etc.
Advantages of dynamic websites
Interactive and hence intelligent website
Easier to add and update content on the website
You can collect and save your website visitors or users data in a database, and this is possible only in dynamic websites or you have to hire a services to save and keep your clients and subscribers data.
Disadvantages of dynamic websites
When compared with development cost of static websites, dynamic websites are more expensive.
Hosting costs more
A Well-Rounded Team
We are armed not only with qualified and experienced web developers, but also have professional interface designers, usability engineers, quality assurance professionals, all there to assure that your application is not only well-scripted, but well- designed and well-structured . So you can have an application that functions at high speed, looks attractive and is user friendly.
Apart from developing the best websites we have a specialized customer care team available at your service.