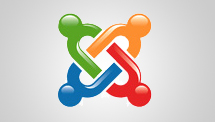 Willing to design and develop the best of Open Source Development software for your business? There is no need to wait for more time now! Be with IQ Microsystems and get the best Open Source Development services featured for your business site. If for your business you need to avail Open Source Development services including Wordpress Development, Joomla Development, PHP Development, osCommerce Development, ZenCart Development or Magneto Development, you can get it here at IQ Microsystems. Today, designing and developing latest technology software sets for the business through an open source software procedure is in demand.
At IQ Microsystems, we put forward a wide range of quality Open Source Development solutions including shopping carts and CMS development. It is through open source development technologies and models that web applications can be developed at faster rate and with effectiveness and affordability. In today's high-competition era, as improving the business image and bottom line is considered to be the goal for any business owner, use of open source technologies has simplified things in a great way.
Avail Open Source Development solutions from IQ Microsystems and receive following benefits:
Fast development of your business applications
Incremental development with higher flexibility
Flexibility in designing and coding of clients applications
Convenient modifications, updating and alterations are possible through flexibility
Secure website applications
Higher functionality of the applications
   IQ Microsystems is a well settled company in India, located in the city of Pune. We offer best of services for your business growth. And when you wish to design and develop a custom made application in PHP for your business marketing you can be with IQ Microsystems. With us you will get to have the best of Open Source Development tools designed from professionals. Whether you wish to design new open source software or simply change the existing ones, you can do it with us.
Initially the Open Source Development techniques were restricted and unstructured just because there were no clear tools for development available. We have the best of tools and best of technology in use to take care of your Open Source Development needs. With better technology, communication with markets, progress and by knowing the needs of clients, IQ Microsystems offer convenient tools for your open source software.
We offer the following open source development services: