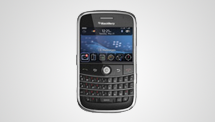 Looking out for a top notch Blackberry Application Development service provider? No need to hunt any further as you are at the right place! We at IQ Microsystems specialize in high quality application development services for your BlackBerry. You may require using your smart phone for making a business deal or for posting a short urgent tweet about any new feature of your business on to the social networking site. When you have the best of fast-running applications installed in the BlackBerry smart phone, your tasks will be manageable at ease. IQ Microsystems are specialists in the field of Blackberry Application Development, Mobile Application Development, Website Designing, Mobile Websites, and other services. Designing the best of applications for your smart phones is our base.
With IQ Microsystems you can get the best Mobile Application Development packages for your smart phones like Android, iPhones, iPad, BlackBerry, Windows Mobile and others. When you find it easy to manage your business marketing through smart phones, we make it easier for you by providing smart applications and tools.
IQ Microsystems has a team of experts who have specialized knowledge about current trends in tools and technology used in BlackBerry smart phone applications. We offer the best in market Blackberry Application Development services including
Communication and Messaging
Internet and Security
Web Search and Wireless Entertainment
Internet and Security
GPS and Client Server Application
Game and Social Media Marketing Networks
Bar Code and Reporting Applications
Time Cards and Widget Applications
Using a smart phone like BlackBerry for business proceedings is a common observation in today's fast speed era. Smart phones like blackberry are used by business owners to display the business sites, market the products, place ads, send business emails, fix deals, receive reports and even track back maximum traffic towards the business through mobile site marketing tools.
For your smart phones like Blackberry, we at IQ Microsystems offer the best of Application Development solutions so as to make it easy for you to manage the business. We offer end to end Blackberry Application Development services and even custom Blackberry Application Development services at rates that you can afford. No need to worry about the quality and technology that is used in the applications for your smart phone. We offer quality at its best!