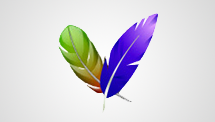 XHTML is affordable, easy, fast and cross browser compatible.
Quality conversion service i.e. from GR Brains has experienced Flash designers with pool of experience in flash and intro for professional company. We offer flash animation and intro design as per the client requirement. is provided by IQ Microsystems. We provide quick, professional and affordable solutions for your coding needs. Simply provide us your PSD images and get it converted into a fully optimized, webpage accessible with hand-coded table less XHTML with the help of CSS layout techniques.
Our professional and experienced group of programmers and designers are all set to work for big or small XHTML projects to suit all the pockets and technical needs. In the committed time period and reasonable prices we assure to deliver the highest quality conversion of PSD to XHTML. For us PSD to XHTML conversion is all about giving the most efficient customer service with high standards of technical capacity which gives positive and fast results. Simplifying the things for you in the reasonable price is what matters to IQ Microsystems.
Our mission in conversion is to slice the PSD image in detail and then export it to XHTML. By using CSS techniques we make your existing website a lightweight table less layout from the old table based layout and redesign it to let it work faster. PSD to XHTML conversion is done by using clean W3C valid markup from all the common known formats like PSD, JPG, GIF, TIF, PNG, AI, EPS, CDR, BMP, and PDF. For getting more traffic and better web ranking we put optimized tags of search engine.
IQ Microsystems provides you with reliable, quick and quality XHTML coding for your designs. Just few details from your side and we will come back with cross browser, standard compliant and W3C validated code.
What are the key benefits of this conversion?
Hand coded XHTML Strict markup
Light-weight tableless CSS layout
Semantic Markup used for SEO
Easy to integrate with any CMS
Clean W3C Valid XHTML / CSS
IE6, IE7, Firefox, Opera compatible
Compatible with MacOSX Safari
Commented and shorthand CSS
Optimized images for fast-loading
Resizable Fonts Catalog Data Entry
Identical to the original design
18 working hours per page or faster
Free tech support!
For perfect XHTML conversions all the above mentioned points should be dealt with collectively. Any one point missed and it does not give you good conversion. IQ Microsystems provide you hand coded table less design W3C validated & SEO SEMANTIC Code etc, which an average web designer don't bother to do.