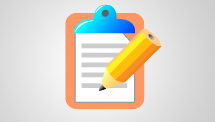 IQ Microsystems offer the best in business BPO & Data Entry services to suit your database recording needs. Today managing huge number of clients at a time is a dream come true for all business owners. For managing business with everybody and to see to it that each client's requirement is fulfilled you need to keep a follow through. Initially you may have to keep records of customers and their needs. Later you will have to prepare database regarding their business needs, the completed tasks and tasks to be done. Also you may have to attend calls and feedback from the clients or assist the clients regarding use of the Mobile Applications that are designed and developed for them.
IQ Microsystems is a leading service provider in BPO & Data Entry services serving the business needs for different clientele from the fields of Travel, Health Care, Medical, Education, and others.
At IQ Microsystems you will be able to avail BPO & Data Entry services like
Online Data Entry
Offline Data Entry
Data Conversion
Data Mining
Form Data Entry
No matter what kind of Mobile Application Development or Mobile Website you are willing to design and develop for your business you will be able to avail best of BPO & Data Entry services along with from IQ Microsystems.
BPO & Data Entry services that we offer at reasonable rates and with high quality technology are related to
Credit card applications
Insurance claims
Data extraction and form processing
Shipping documents and product registration
Patient records and medical claims
Survey forms and tax forms
Experienced professionals from our end take care of your BPO & Data Entry needs from start to the end and make sure to offer you tactical as well as strategic services with best of returns of investment. We make sure that all of our clients receive cost effective, quality, flexible and effective solutions that perfectly suit the business needs. We have also served the best of BPO & Data Entry, Mobile Website, Mobile Application Development and other solutions to business from the industries like Food & Beverage, Real Estate, Technology, Transport, Telecommunication, and others.
For any of your database management and BPO needs, you need to be with IQ Microsystems. Quality services with immense flexibility are assured!
We offer the following BPO services: