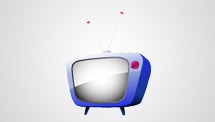 While designing your website, clients always checks out the headers, introduction, and page layouts on your home page. No one actually proceed ahead to read long contents, if the intro design itself is boring. If they are impressed with the headers and designs of the site, they never waste any time to enter further inside.
When it comes to header images and the designs on your website, flash technology is in demand today. It is with flash that your site gets those flashy looks, the animations and designs that matter.
Clients form their own view regarding any site in just a couple of seconds and research makes it clear that clients do it by checking out the use of flash headers and introduction design in the site.
We at IQ Microsystems assist your website or even the mobile application to receive the best of flash headers and introduction designs. With huge market knowledge, practical experience of using flash, and by knowing the needs of customers, experts from our end implement the best flash headers and intro design for your site to attract clients.
The basics of a good flash header and intro design :
Attractive enough to catch attention of clients
Meaningful and matching to the services
Short and sweet
Visibly decent
Eye catchy and animated
Visual effects
Professional theme to meet your business needs
You simply need to give us an idea about your business, services and the site, and we will get back to you with a professionally matching and eye catchy flash header for the site. We also specialize in developing intro design with a perfect background image for your site to increase its looks.